Since the coronavirus reached Europe, Italy quickly became an epicentre for the virus and has steadily remained the hardest hit country on the continent (and one of the hardest hit in the world). Bergamo, a prosperous Italian city in the region of Lombardy, unfortunately holds the highest record for coronavirus infections in Italy.
ATB Group, the public transport operator in the region of Bergamo, tackled the crisis from several fronts to ensure the continuation of essential "emergency" services for citizens, while at the same time, providing proper working and health conditions for front line staff.
"It's important to communicate that despite the lockdown, essential services still go on thanks to some precautionary measures" said Gianni Scarfone, General Manager of ATB.
Transport services progressively scaled down with each new ministerial order. Buses, trams and funiculars reduced services to "non-school hours", as schools and offices across the region -as well as in the whole the country- were closed. Services were also suspended after 20:00 due to decreased demand. Funiculars were closed as the safe distance between passengers couldn't be guaranteed. Further reductions to the mobility service offer had to be made to keep passengers and staff protected. At the moment, ATB is running with about 60% of the normal mobility offer.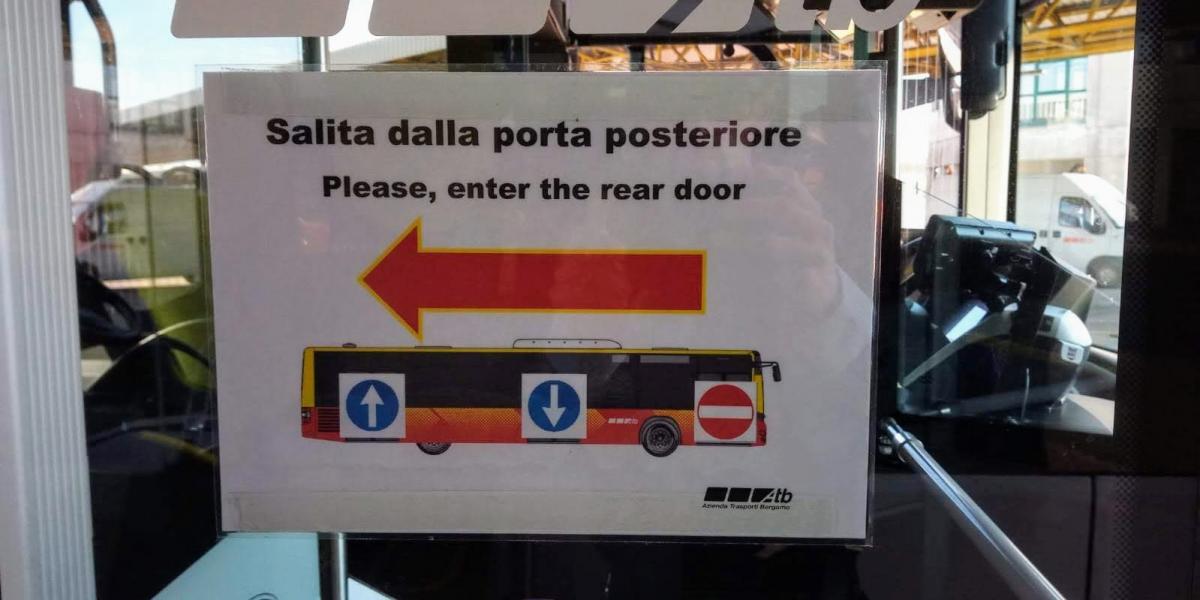 Internal communication is crucial in a crisis. ATB used all workspace touchpoints and an intranet to keep communication open, as well as shared frequent open letters from the General Manager to support the staff in this critical moment.
"We have received appreciations and solidarity from our fellow citizens who have sent us numerous letters of thanks and sympathy", said Gianni Scarfone. "I share some of these with all the staff underlining that each letter is a testimony of affection and gratitude for what we are doing every day with perseverance and dedication."