Together with UN-Habitat, on 14 October, UITP published the progress report on SDG 11.2. This Sustainable Development Goal aims that "all citizens will have access to safe, affordable, accessible and sustainable transport systems by 2030 by expanding public transport".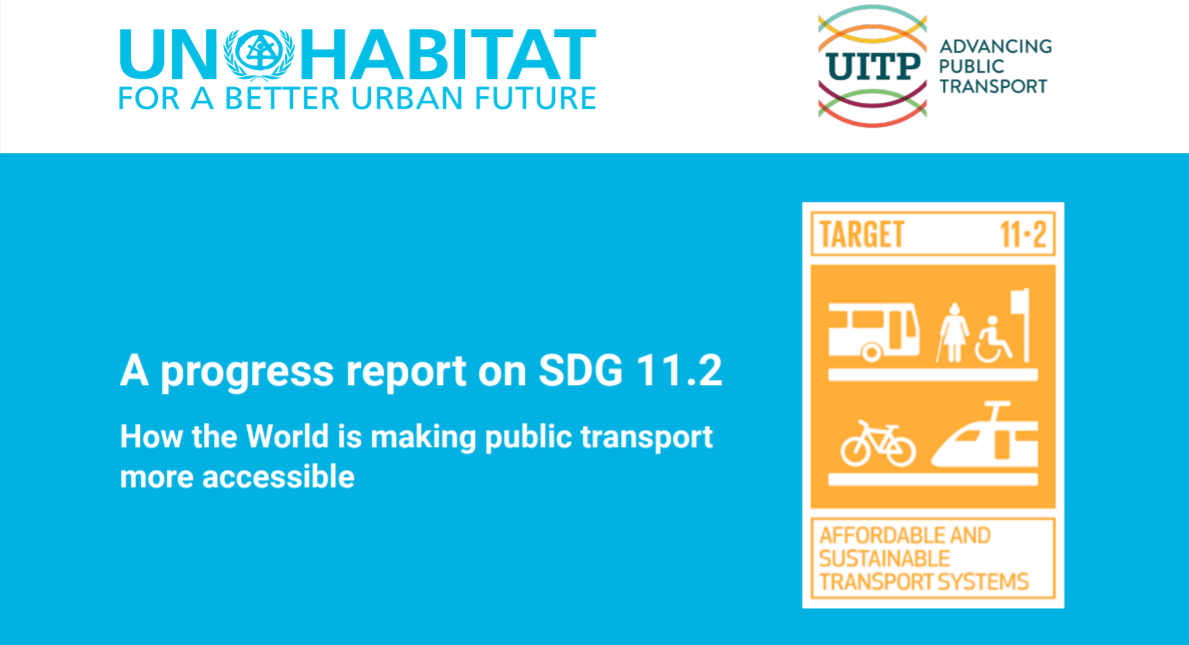 The event was co-organised by the International Union of Railways (UIC), the International Association of Public Transport (UITP), ICLEI – Local Governments for Sustainability, and UN-Habitat.
In the report, data from both UITP and UN-Habitat lay out the world's progress towards SDG 11.2 and shares the lessons learned from the first years of work to reach that goal. It also provides a set of key recommendations to support implementation through improved monitoring and reporting.
"Public transport has to become an essential part of a green recovery", said Philip Turner, Head of Sustainable Development at UITP. "If we continue to nurture public transport, it will draw people into cities and create a better, more sustainable environment and economy. Only with commitment from policy makers, industries and citizens, can public transport and its workers, continue to bring cities to life."
*Acting on behalf of Mohamed Mezghani SARL