With 42 stations and stretching out for 41.5 kilometres, a new Bus Rapid Transit (BRT) corridor recently opened on the ring road of the Guadalajara Metropolitan area in Mexico. UITP, together with the Secretary of Transport of the Mexican state Jalisco, hosted a hybrid session on 1 March to celebrate the development.
The BRT system, known as Mi Macroperiferico, can service some 170,000 people per day. It provides direct public transport service to the municipalities of Guadalajara, Zapopan and Tlaquepaque. By setting up feeder bus routes, the people of Tlajomulco and Tonalá will also have access to the system.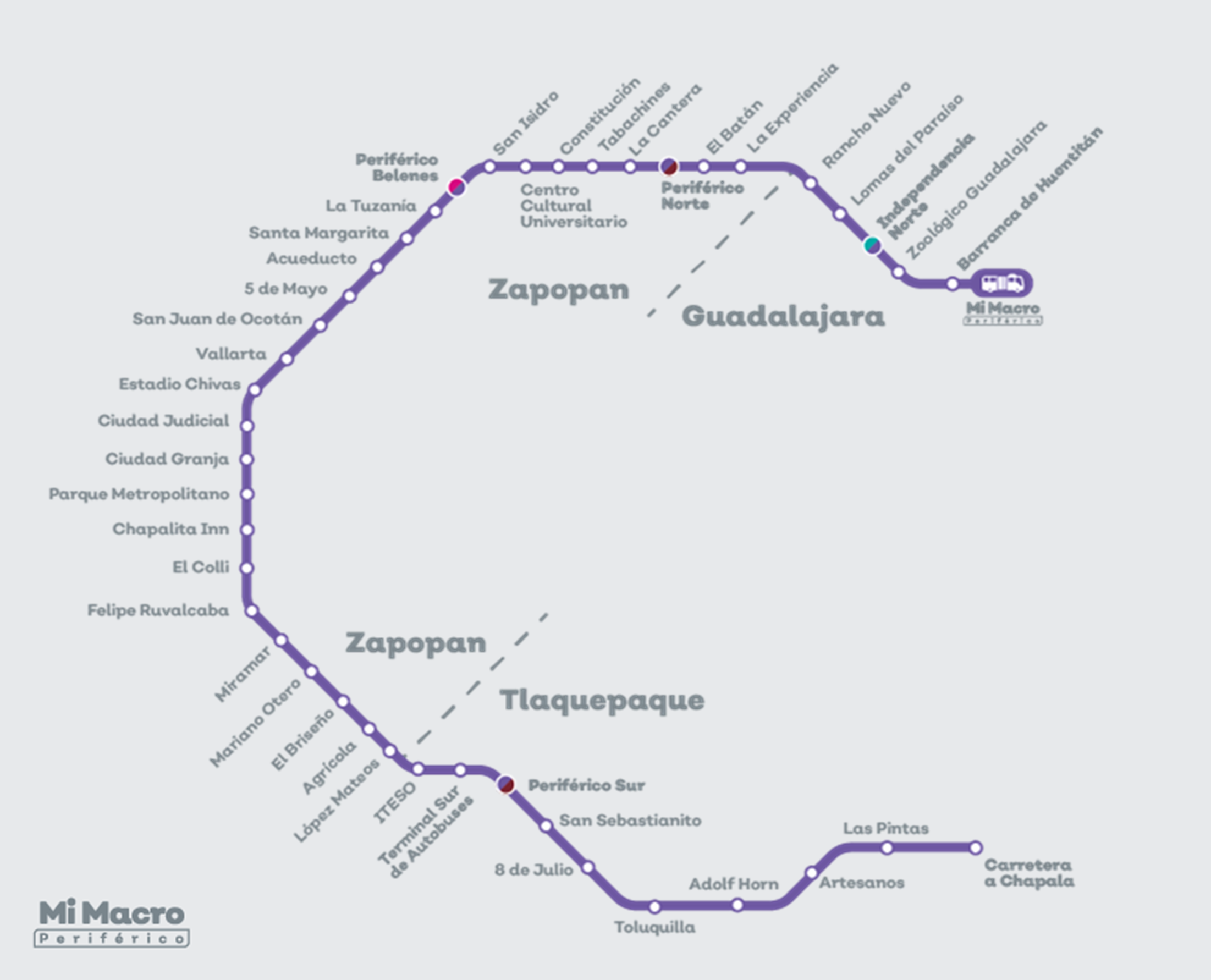 The project transforms a car-oriented beltway into an inclusive space for people. Well-lit stations guarantee the safety of passengers, while easy access makes sure that people with disabilities can use the BRT. The stations also include bike parking, lactation stations for women and public restrooms.