This month the UITP Digital World Tour has continued with our Latin America Week! This two-day digital event between the 22 and 23 June showcases how the mobility sector in Latin America can advance and improve life in cities!
The event also marked the first UITP event in the tenure of the newly elected president Khalid Alhogail.
We would like to give a big thank you to our many speakers, all of whom bring a broad reflection on national, regional and local public policies to this event.
Specifically, we would like to thank the high-level decision makers, whose strategic vision, political leadership, and commitment to guarantee a stable financing framework for the sector keep inspiring us.
A big thank to you to Mrs. Claudia Dobles, First Lady of Costa Rica; Mrs. Ángela María Orozco, Minister of  Transport of Colombia; Mr. Eduardo González, Minister of Transport and Communications of Perú; Mrs. Gloria Hutt, Minister of Transport and Communications of Chile; Mr. Marcelo Cabrera, Minister of Transport and Public Works of Ecuador; Mr. Elkin Velasquez, UN-HABITAT Representative for Latin America and the Caribbean; Mrs. Claudia López, Mayor of Bogotá; Mr. Horacio Rodríguez Larreta, Mayor of Buenos Aires; Mr. José Luis Martínez-Almeida, Mayor of Madrid and President of UCCI; and Mr. Miguel Lunghi, Mayor of Tandil and President of Mercociudades.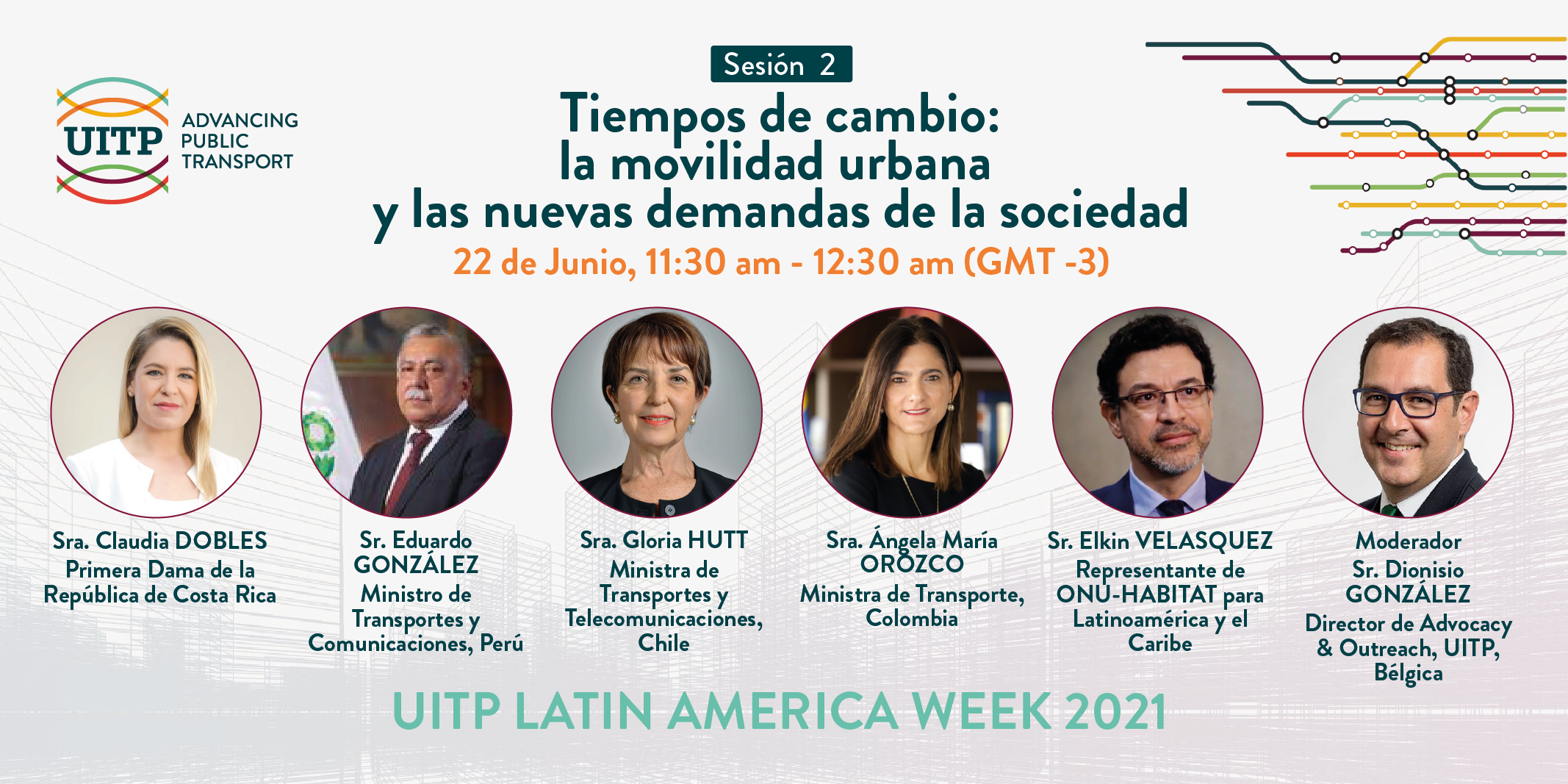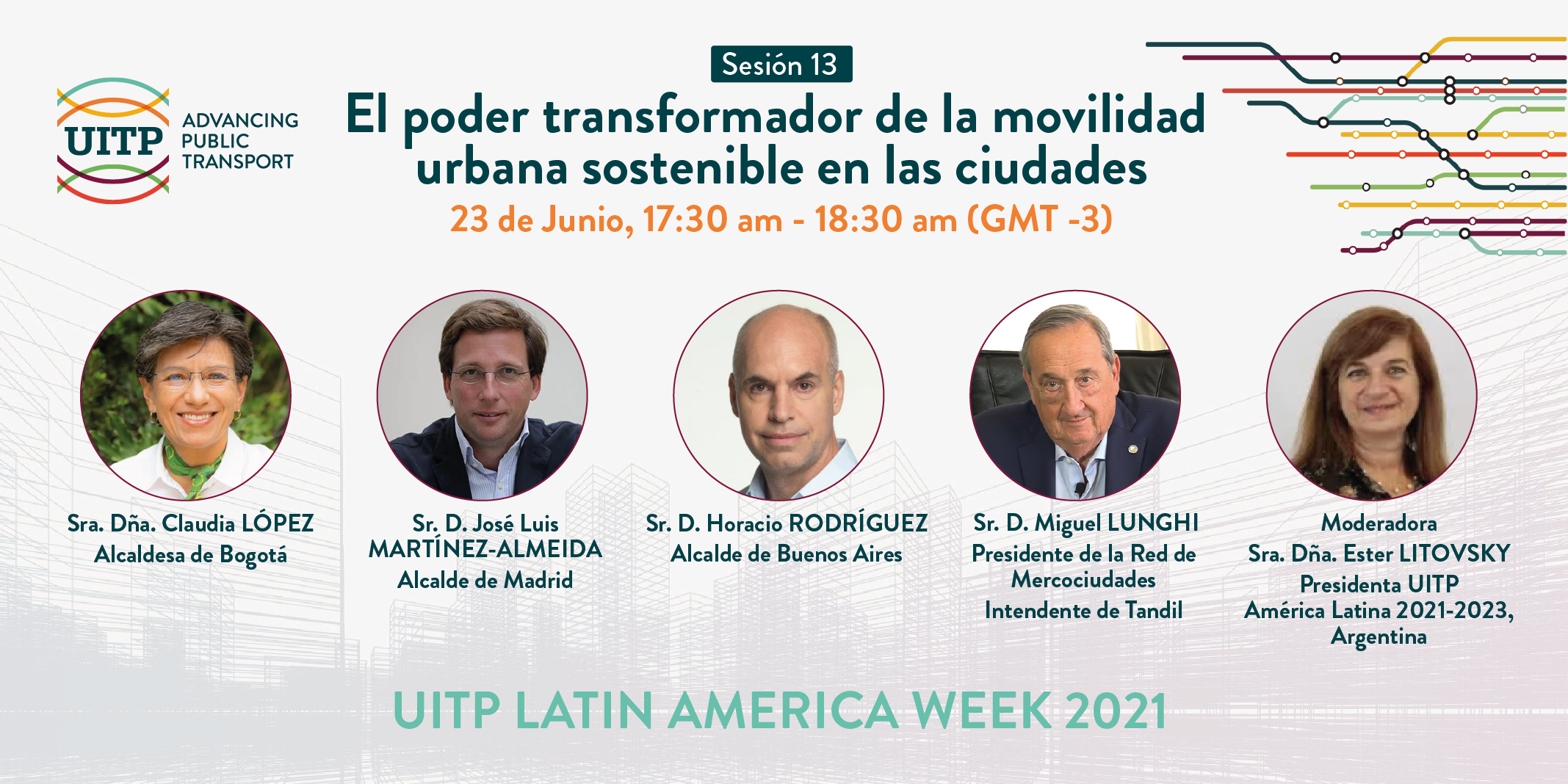 We look forward to continuing these great collaborations!
Discover more on the UITP Digital World Tour here.