"Operation respect", launched by the Metropolitan Transportation Agency (MTA) in New York, is a strategy to encourage universal face covering compliance by customers on the region's trains, buses and commuter rails. After all, wearing a mask considerably reduces the risk of spreading the virus in public places, so wearing a mask is a sign of respect towards other passengers. Under Operation Respect, the MTA implemented a brand-new "Mask Force" comprised of hundreds of volunteers to distribute masks directly to customers, of which the state has donated another one million masks.
A campaign from Ile-de-France Mobilités, in collaboration with transport operators RATP, SNCF and Optile, is a prime example of communicating the benefits of public transport and restoring trust in passengers. Inspired by our every day lives, the various snapshots remind us that public transport is still a crucial part of our day, especially with the resumption of many services.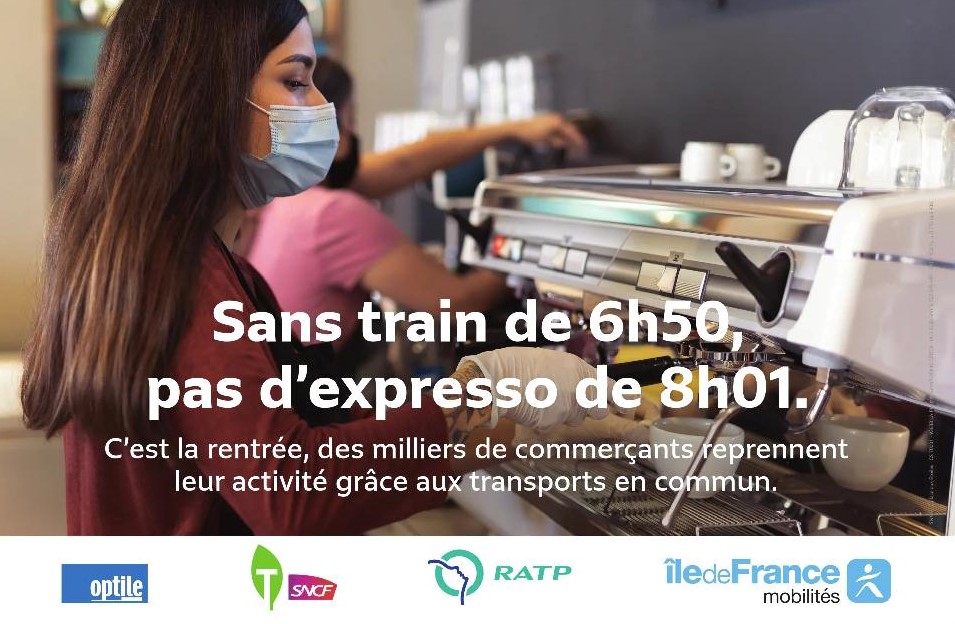 Read the official Press Release
The messages of our Policy Brief very much coincide with our Back to Better Mobility campaign, which ran from June – October 2020, and in which UITP advocated for building resilient cities, combating climate change, preventing the 'bounce back' of air pollution, encouraging healthy, active lifestyles, and boosting local economies leaving no one and no place behind.
Interested to hear how our members were keeping cities moving during lockdown? Find out more about our Guardians of Mobility