Scientists urge continuously for lower speeds worldwide, however speeding remains a common behaviour; sometimes even promoted or largely tolerated by society, authorities, and the industry. In contrast, the voices of vulnerable road users to reduce speeding remain weak against our long-established car and speed-centred societies.
Lately, some city authorities have started to understand the fatal role of speeding in city streets and are implementing policies of lower speeds. This is often done through the adoption of smaller or larger zones with a speed limit of 30km/h (or 20 miles per hour). In some cases, these zones cover the whole city such as in Brussels, Belgium.
Scientific evidence so far demonstrates 40% more lives have been saved thanks to the introduction of 30km/h zones. That's in addition to significantly positive environmental, energy, and health impacts with lower fuel consumption and more walking and cycling.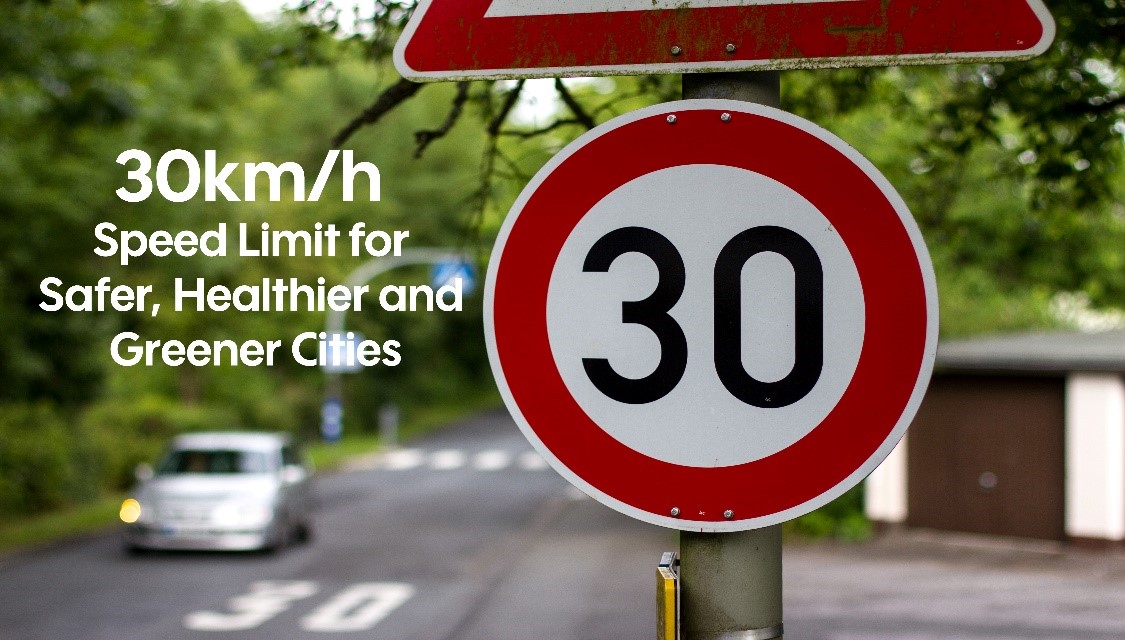 The discussion and introduction of 30km/h city zones faces strong reactions and rigid inertia. On the other hand, supporters' voices are weaker and inefficient, resulting in hesitant politicians and authorities. That is the reason why I decided to step beyond the continuous scientific pleas and promote more actively the 30km/h city through my challenge of 30 marathons in 30 months.