Published every two years, Public Transport Trends is a publication detailing the most significant developments already having an effect on the mobility market in general and on public transport in particular.
It is the only report that gathers major socio-economic, technological and political developments around the world, and analyses their impact on today's mobility sector.
Featuring best practices, key statistics and exclusive interviews, the 2019 edition of Public Transport Trends explores several significant developments and trends that are pushing the boundaries of the very definition of our sector. This redefining of public transport has encountered challenges in four significant areas: 
Customer service excellence
Talents and skills
Revisiting governance
Cost structure and new revenues
The Public Transport Trends report is addressed to public transport professionals and other mobility actors as well as politicians and decision makers involved in city policies and urban affairs.
Download the executive summary
Read the full Report on MyLibrary (members only)
For non-members, a digital copy is available for €200 or a printed copy for €300. To order, please contact [email protected]

Find the previous editions of the Public Transport Trend Reports here: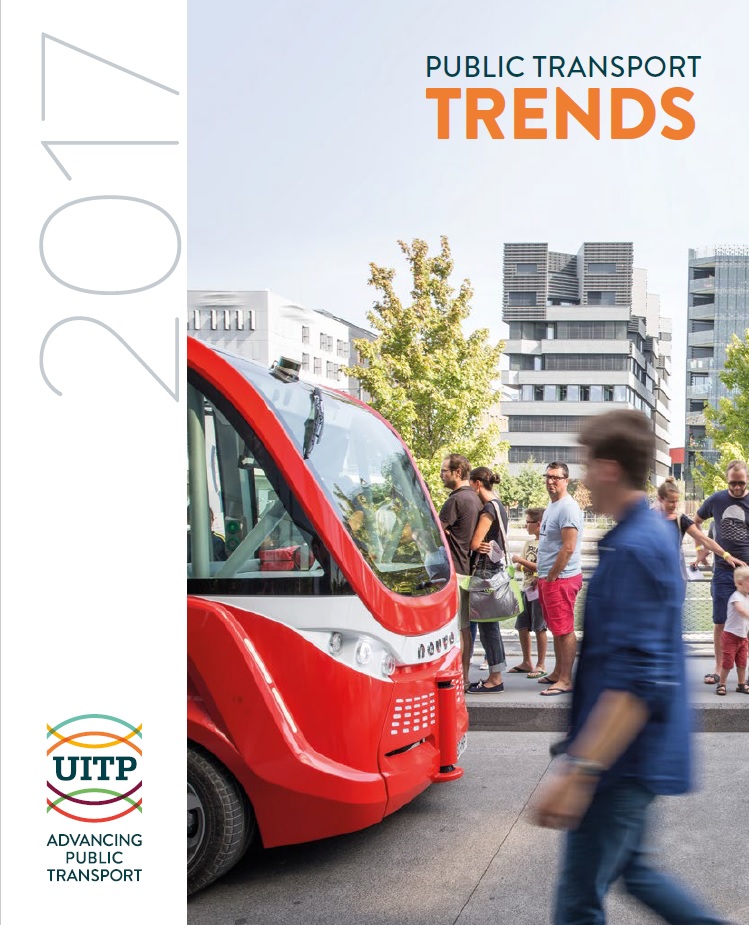 Read the full 2017 report on MyLibrary (Members only)