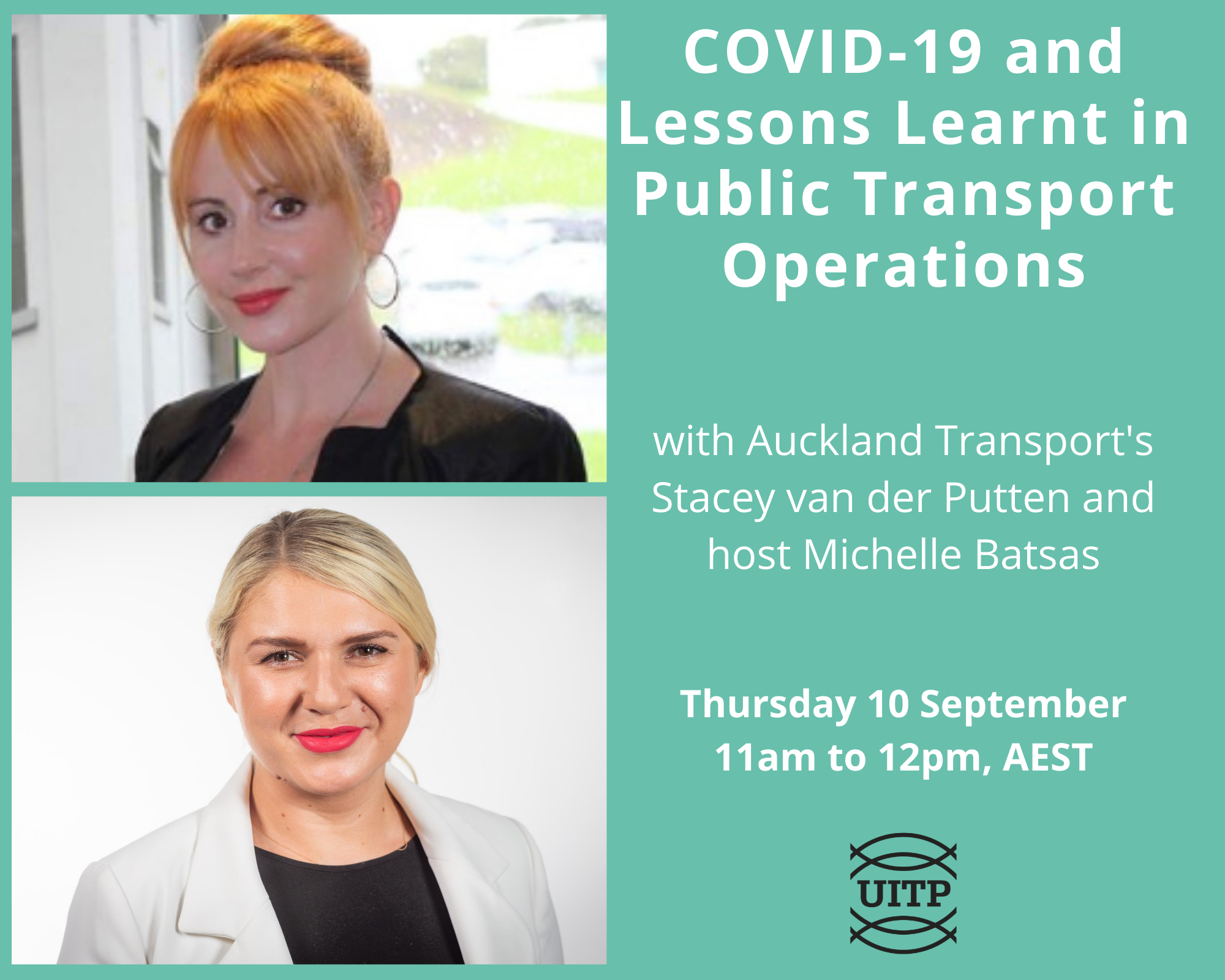 (Top: Stacey van der Putten, Bottom: Michelle Batsas)
Join our next webinar,COVID-19 and Lessons Learnt in Public Transport Operations, with keynote speaker Stacey van der Putten, General Manager of Metro Services and COVID-19 Lead at Auckland Transport.New Zealand went over 100 consecutive days without any new COVID-19 infections, allowing the country to ease restrictions. In early August, however, new cases emerged in Auckland and another lockdown was imposed.
Stacey will share the lessons learnt during the initial lockdown in New Zealand and how Auckland Transport has adapted in order to respond to the second lockdown, while building resilience in order to emerge out of COVID-19 with public transport as a strong backbone of the integrated network. She will discuss a number of measures being used to achieve this, including:
Communications timeline, with centralised directions from the New Zealand Transport Agency.

Focus on workforce wellbeing and maintaining jobs.

Capacity Modelling.

Reducing cash handling and increasing uptake of HOP Cards.

Contact Tracing.

Attracting new customers and achieving sustainability goals.
Following Stacey's presentation, there will be a Q&A session, facilitated by UITPANZ Executive Director, Michelle Batsas.
Date: Thursday 10 September
Time: 11am to 12pm, AEST