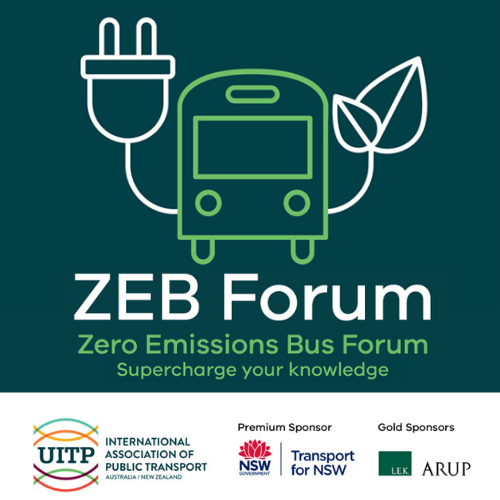 UITP Australia New Zealand proudly presented the Zero Emissions Bus Forum in partnership with Premium Sponsor Transport for NSW, and Gold Sponsors Arup and L.E.K. Consulting. The Zero Emissions Bus (ZEB) Forum was a flagship event where thought leaders and decision makers from public transport authorities, operators, suppliers and academics from around the world came together to fast-track their understanding of how to implement zero emissions bus fleets as part of integrated networks. The event was held virtually from 1 October to 19 November 2020, involving seven webinars and an interactive World Café session. In years to come, this event will be remembered as a turning point in making public transport in Australia and New Zealand even more sustainable.
Read the Discussion Paperhere.
A Final Report will be published in February 2021.