South Korea is another country that was hit hard by the rampant spread of the coronavirus pandemic. Fortunately, Seoul Metro has taken every necessary precaution to fight the spread of the virus and keep public transport services available in this time of need.
In collaboration with Seoul authorities, guidelines for the prevention of spreading the virus were printed and displayed in four main languages (Korean, English, Chinese, and Japanese) at public transport stations. The metros themselves were heavily and thoroughly disinfected on a daily basis, along with a full cleaning of the stations and platforms. The front line staff were protected with hand sanitizer stations set up at key locations, and they were given protective materials, such as vinyl gloves and masks to wear while working. They also measured the temperature of employees before and after each shift.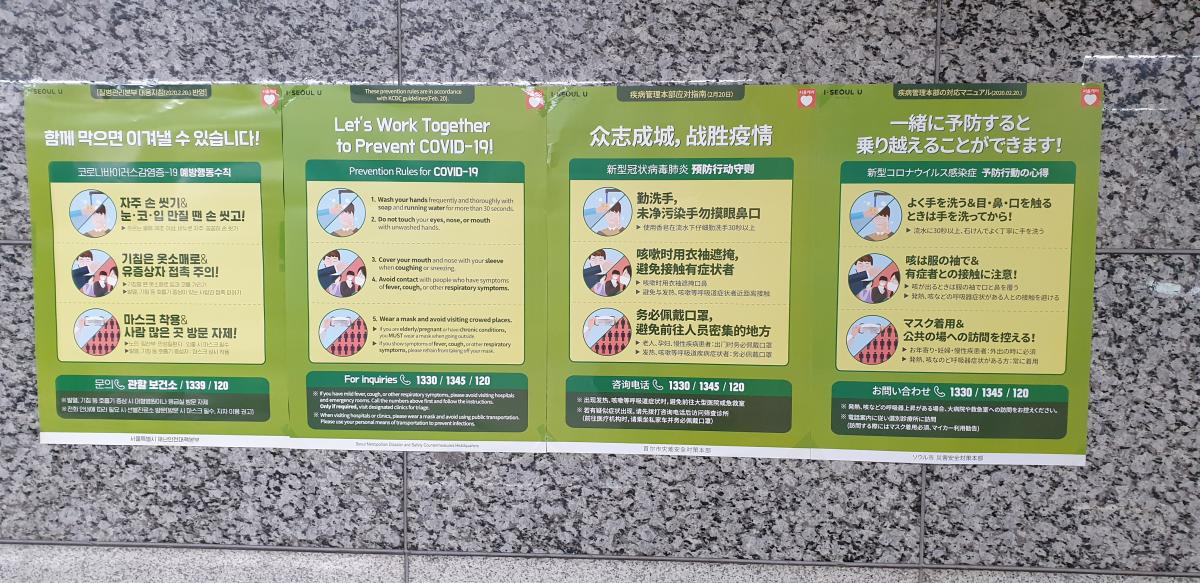 One important element of their pandemic crisis management was developing a Staff Evacuation Plan. Once a staff member shows any symptoms of COVID-19, the person is isolated immediately in a dedicated room staffed by an in-house nurse. Once the person is confirmed to have COVID-19, all of the staff in the team is evacuated and the work is carried out by a group of back-up team members to keep operations running smoothly and safely.
"It is through strong collaboration and team work among our front liner staff that we were able to provide essential transport services in this trying time", says Hang-jae Chung, General Manager of Dobong Rolling Stock Office for Seoul Metro.
Seoul Metro noticed more than a 30% drop in public transport ridership during this pandemic. Hang-jae Chung shares some key learnings from this experience: "Public transport systems should be more scientifically designed and relevant investment is required, at least from now on, in the way of protecting passengers from any infectious diseases", he says.
This is not the first time Seoul is faced with the challenge of protecting citizens from the spread of a novel coronavirus. Experts had predicted that another virus like this could quickly disrupt daily life once again. The Korea Centers for Disease Control and Prevention (KCDC) was praised for its quick response to identify the pathogen and its origin, and then to roll out testing techniques to contain the spread.
As the KCDC hit the ground running, public transport needed to fall in line as quickly as possible. New measures needed to be taken to keep this essential service running safely, but at the same time, companies like Seoul Metro were experiencing a huge drop in ridership. Front liners were working hard to ensure the trust of passengers was kept, as the burden was left largely on their shoulders.