One of the biggest challenges, in addition to the agency's highest priority of maintaining the safest possible transit system for employees and customers, has been to prevent crowding on vehicles. Bus service, for example, operated on a Saturday schedule at first, but due to an Executive Order that required NJ TRANSIT to limit passenger occupancy on-board vehicles to 50% of the vehicle's capacity, they recently returned to a modified weekday schedule. This provided almost 2,500 additional trips on a weekday, eliminating crowding on buses and promoting social distancing.
The loss in ridership has naturally led to a drastic loss in revenue. In March, they petitioned the federal government, alongside other transit agencies in the country, for funding. Through the Coronavirus Aid, Relief and Economic Security (CARES) Act, NJ TRANSIT was recently granted $1.4 billion (€1.3 billion) in federal assistance.
"This provided a critical, though temporary, funding bridge to ensure we could continue to provide essential transit services", said NJ TRANSIT President & CEO, and North American Representative to the Policy Board of UITP, Kevin S. Corbett. "Since our initial request, the public health crisis has significantly worsened. A fuller picture has emerged of the breadth and depth of the financial impacts of the pandemic, leading to our second request on May 12 for additional, and critical, federal assistance along with transit agencies across the country."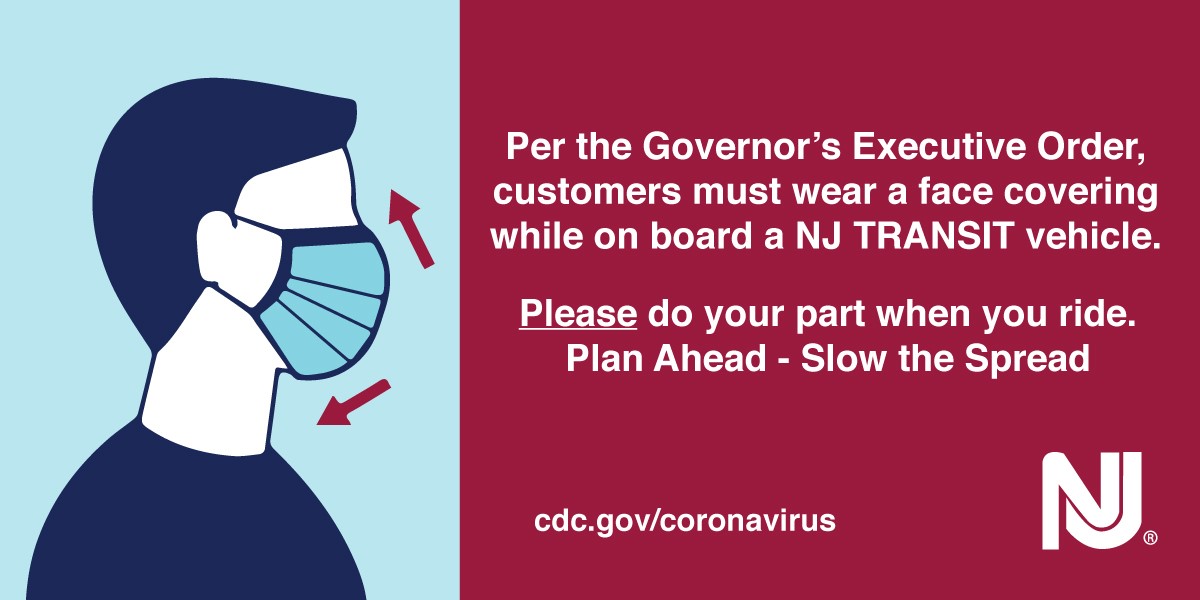 While New Jersey is in the early stages of recovery planning, NJ TRANSIT focuses its efforts on rebuilding confidence in public transport. They have launched several internal and external communications campaigns to spread information about the virus, referring to the state's department of health website, while another campaign shows customers the protective measures taken by NJ TRANSIT during this period. A third campaign encourages customers to wear their masks while travelling and to download the mobile app for tickets and information.
Their latest campaign focuses on the future: NJ TRANSIT will be the state's "Ride to Recovery". While transit operations return to regular service, NJ TRANSIT also plays a critical role as an economic driver for the state's recovery plan.
Not only do NJ TRANSIT services bring employees to their jobs and connect customers with business opportunities throughout the state and beyond, but NJ TRANSIT itself has committed to over $4 billion (€3.7 billion) in projects planned over the next several years. These projects, ranging from contracts to renovate and reconstruct stations and bridges, to full replacement and restoration projects, will create thousands of new job opportunities and boost the state and regional economy.