The RIDE2RAIL project aims to develop solutions and tools that will facilitate the efficient combination of ride-sharing and scheduled transport services such as bus and rail.
By making it easier to compare and choose between multiple transport options and services, RIDE2RAIL seeks to make ride-sharing a (more) attractive way to move passengers towards public transport services and at the same time fight congestion and pollution.
The project will integrate multiple (public/private/social) data sets and existing transport platforms to make ride-sharing a complementary transport mode that extends public transport and rail networks.
The RIDE2RAIL approach is based on an inclusive vision of shared mobility within the transport network, supporting the access to individuals' travel offers and fully exploiting social leverages to make the service highly effective. This service model will make the RIDE2RAIL concept easy replicable at a European level.
RIDE2RAIL is coordinated by UITP.
Read here the final leaflet of RIDE2RAIL, showcasing project results.
More information: www.ride2rail.eu
Follow RIDE2RAIL on Twitter: www.twitter.com/Ride2Rail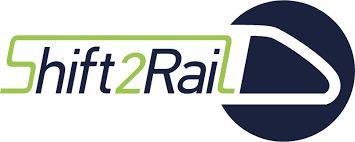 RIDE2RAIL has received funding from the Shift2Rail Joint Undertaking under the European Union's Horizon 2020 research and innovation programme under grant agreement no. 881825.