Fully Automatic Operation (FAO) has been a reality for over 40 years; every day, over 1000 km of metro are operated automatically around the world, carrying millions of passengers safely and reliably to their destination. Automation is now the option to chose when constructing new lines. Also, following the successful and pioneering automation of "conventional" lines in Paris and Nuremberg in the 2010s a growing number of existing lines are upgrading to FAO.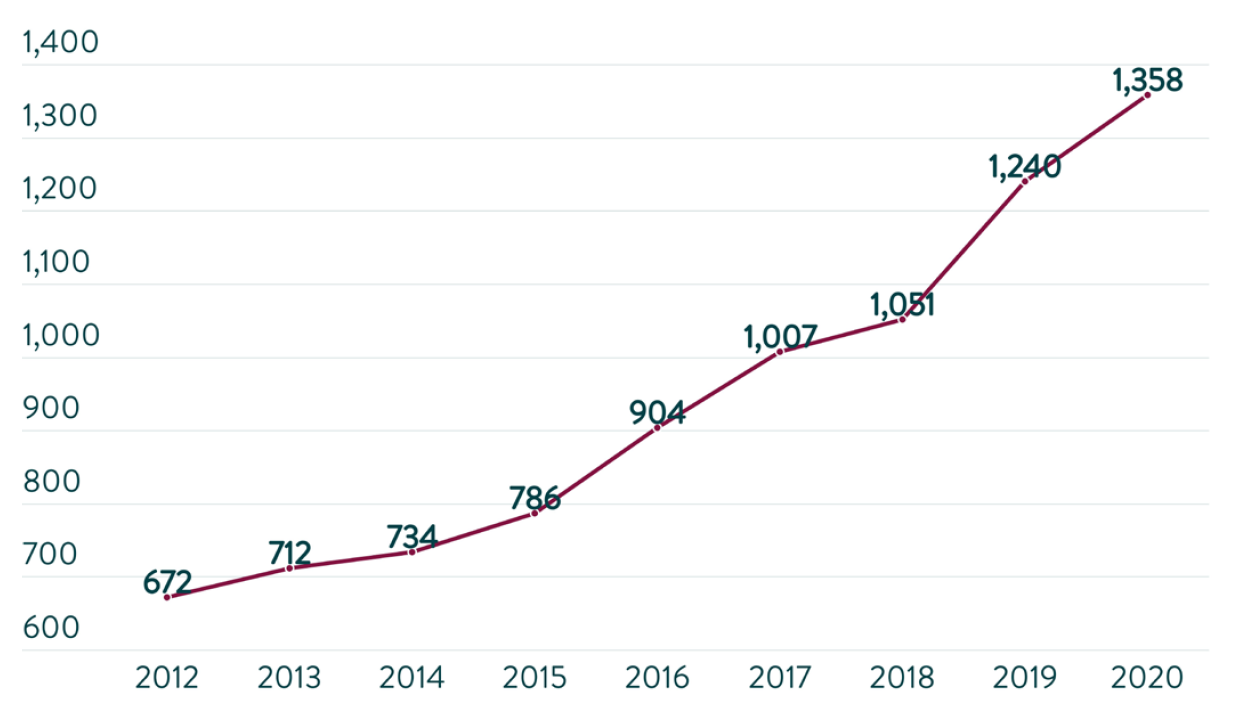 Evolution of GoA4 Infrastructure (km)
By the end of 2020, there were fully automated metro lines in 48 cities, meaning that more than one in every four metro systems has at least one driverless line. The total number of GoA4 lines grew from 62 to 80 between 2017 to 2020. There were 1,007km of fully automated metro at the end of 2017. Three years later, the figure was above 1350km. Fully automated metros accounted for 10% of the new metro infrastructure in this period and 8% of total metro infrastructure by end 2020.