To dive deeper into the topic of automated mobility, the SHOW project has kicked off the new podcast series 'Automated Mobility: The people behind the wheel.' In the podcast, you will get to know the experts working in the field of automated mobility through a series of interviews. What motivates them to be a part of this enormous change in urban mobility? How do they think AVs can impact our lives?
Hosted by Henriette Cornet, UITP CCAM Senior Manager and coordinator of SHOW, the podcast wants to build the bridge between research and practice, between experts and passengers.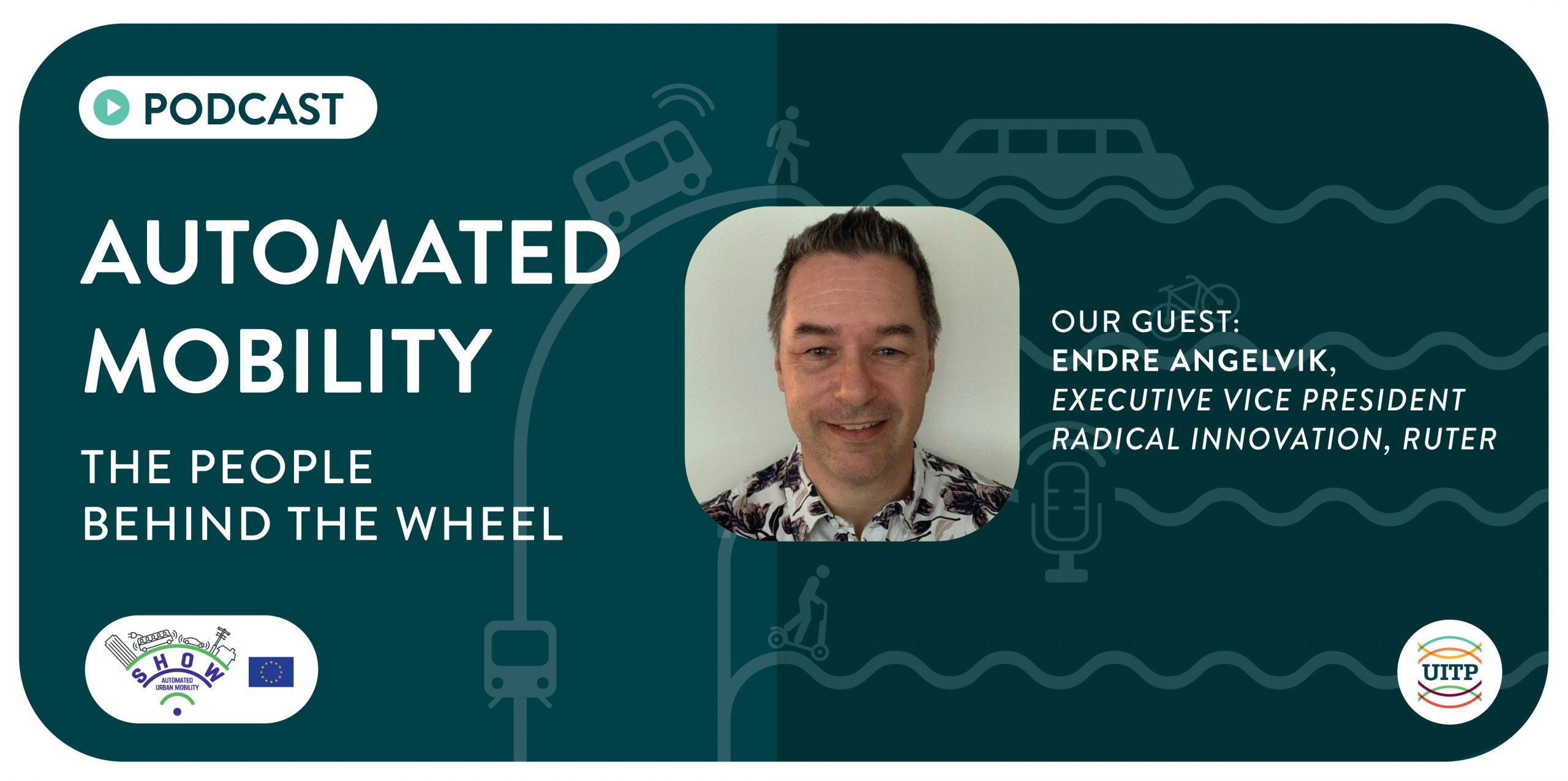 In the first episode, we meet Endre Angelvik, who is Executive Vice President of Radical Innovation at Norwegian operator Ruter, chair of the Combined Mobility Committee at UITP and lastly member of the Advisory Board of the SHOW project. You will learn about Ruter and Endre's various missions, all being gathered under the humble objective of changing the world.
To set the scene, a short first episode has also been published, introducing those not familiar with automated mobility to the concept. The Host explains the motivation behind the podcast and the SHOW project, and why road safety is on top of the list.
And this is only the beginning… a new episode will be published every month, introducing you to many faces and voices of those driving innovation in our sector.