The new report examines stations from two perspectives: that of the user and that of the sector. It identifies different solutions associated with each stage of a user's journey through the station. The study uses journey mapping to understand the main stages of passenger experience at the station and to identify essential touchpoints for improvement. 
To enhance the user experience of stations and attract more people, transport station operators must address several key challenges that the project has identified through research and workshops:
Managing people flows
Improving connectivity with the surrounding urban environment
Enhancing station amenities for greater user well-being.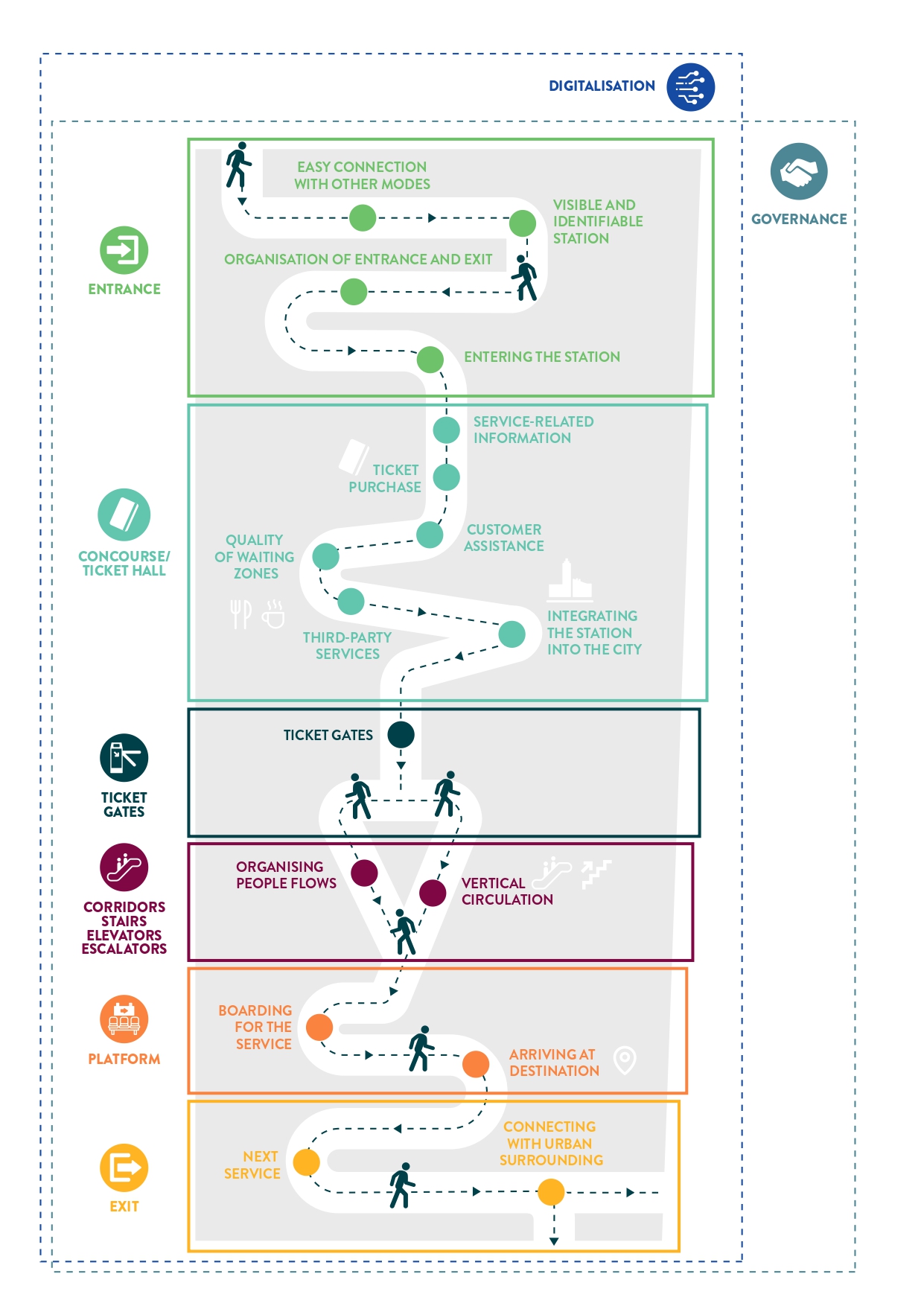 In response to these challenges, the solutions presented follow the station user's journey flow. This covers key areas of the station, including the entrance, concourse, ticket hall, ticket gate area, corridors, stairs, elevators, escalators, platform and exit.
Below, we set out the passenger journey, and give a small sneak peek into some of the solutions.
Curious to see all the solutions? Read the full report here.